Movies about art and artists that are worth watching
Are you tired of the cliché holiday movies like Love Actually? Get yourself a nice Hot Toddy and watch a movie on art instead! Here's a selection of our favourites.
Hermitage – the Power of Art hit the big screen in 2019, inviting the viewers to travel into the past and experience the 250-year history of Hermitage and the magical streets of St. Petersburg. An Oscar-winning actor, Toni Servillo, will be your guide on this magnificent tour through the museum's history, exploring it in the context of the Napoleonic wars, the Russian Revolution of 1917, the totalitarian era of the 20th century, and the modern era. The Hermitage collection contains artworks from the world's most famous artists like Leonardo da Vinci, Raffael, Van Eyck, Reubens, Tiziano or Rembrandt, allowing you to see them on the big screen and in high resolution for the very first time.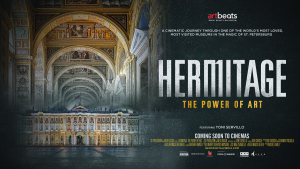 Gauguin (2017)
A story about the French post-impressionist painter Paul Gauguin, following his journey from dark Paris to the sunny beaches of Tahiti which ultimately made his name forever etched in the world's history of art. Gauguin arrives in Tahiti at the very start of the movie and allows us to follow his daily life in Tahiti, romantic adventures, but also his fight with an illness that came at the most productive time of his career. The great painter is played by the renowned French actor Vincent Cassel.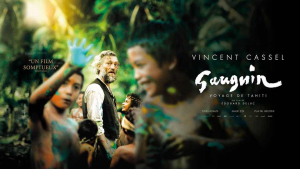 Loving Vincent (2017)
This Polish-British co-production movie was released in 2017 and it is a unique movie indeed – it is the first movie ever to be composed of oil paintings only. So, if you are a fan of this Dutch impressionist painter and his art, this movie is guaranteed to take your breath away. Allow yourself to become encompassed by his art, its atmosphere, learn about the people you see in his paintings, and follow Vincent van Gogh through the last stage of his life, so shrouded in secrecy.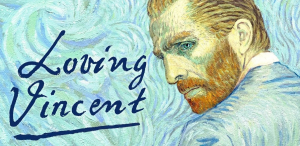 Frida (2002)
A bright, vibrant movie about a bright, fierce, vibrant woman, burning passion, and untamed energy. Frida was only 20 years old when she married Mexico's most famous painter, Diego Rivera, gaining a middle-aged husband characterized by wealth and depravity. The movie explores Frida as an artist, but also as a woman who valued love and family above all else.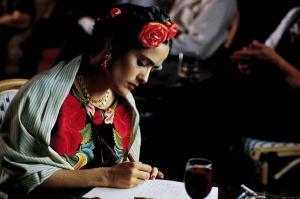 Basquiat (1996)
This movie follows the short but dramatic life of the black painter Jean-Michel Basquiat, with New York's art scene serving as the main backdrop. Discover a full portrait of the artist and all things that led to his self-destruction: his art, his lifestyle marked by the burden of fame, the countless romantic flings, and his affinity for drugs.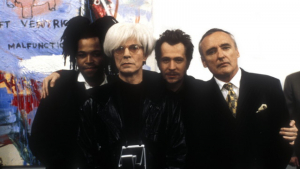 Pollock (2000)
Not many people can say that their art influenced a whole generation and set the course for future artists. A few names do come to mind, like Russia's Kazimir Malevich or Salvador Dali of Spain. But what about the USA? Well, there was Jackson Pollock, an untamed genius who met a tragic end and managed to revolutionize abstract art in just a few short years. In 1941, a fellow artist and his future partner, Lee Krasner, discovered his talent. However, their happiness was short-lived – Pollock's soul was tarnished by his inner demons, slowly pushing him down a path of self-destruction and ultimately making his life short but incredible – and that's what this movie is about.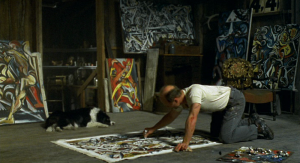 Banksy: Exit Through the Gift Shop (2010)
This story is almost unbelievable, but every inch of it is true. An eccentric, bourgeois French documentary-maker from Los Angeles embarks on a quest to find and befriend Banksy. This documentary earned an Oscar nomination for the best picture in the category. Embark on a journey that will let you see inside street and modern art, where talent means almost nothing, and good marketing means almost everything.