How to make a flattering online presentation of your artwork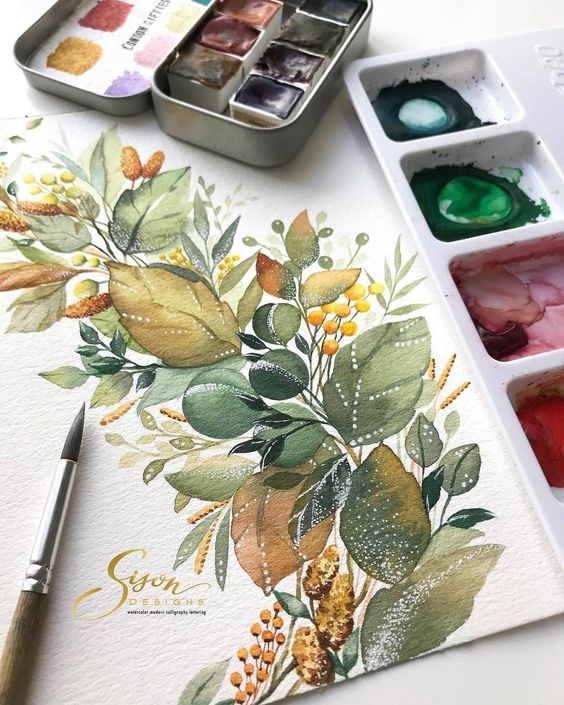 How do people take good photos of their artwork? And how do they publish them online?! Keep reading to learn their secrets!
Being a good artist is not enough these days – you also need to know how to make your art look good online. Photos of your art need to be as good as the artworks themselves to make the best impression on the viewers. Luckily, this article will help you take better pictures and teach you how to post them on social media and get the engagement and audience they deserve. 
Lighting
Good lighting is the number one factor in photographic quality. If you don't have professional lighting equipment, use daylight to take photos of your artwork. Don't rely on interior artificial lights – instead, take your picture outside, to the balcony, or at least place it close to a window. Avoid using a flash – it will create a strong reflection that never looks good.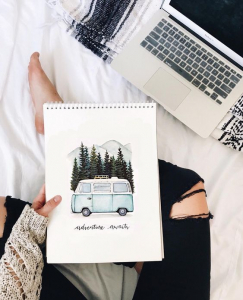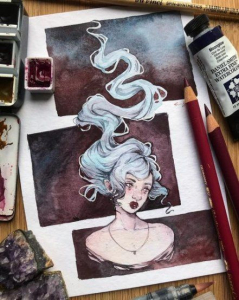 An overcast afternoon will offer the best possible lighting conditions (outside, of course). It is key that the light hits your artwork at an angle, not directly from above!
Photographing large paintings is a bit more difficult since it is likely that the lighting will be uneven. Luckily, there is a simple trick to help – place a large sheet of white paper next to the side of the painting with less light hitting it. Don't worry about unwanted items in your frame – you can edit them out later.
You can showcase a picture simply by photographing it, or you can choose to get more creative and create an entire composition with brushes, pencils, paints and other items strewn around your artwork. Look for inspiration online and adapt the ideas that you like to suit your style and work.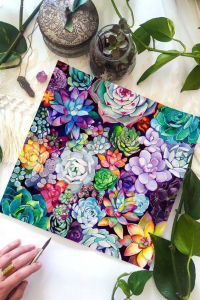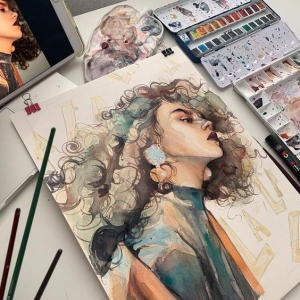 Take time to learn to photograph and present your work in an attractive way – trust us, it will pay off! After putting so much effort into your work, it would be a shame to have a sloppy online presentation that doesn't do it justice. 
Got nothing to present yet? Choose one of our courses and learn to make amazing artworks worthy of online presentation with us!