Drawing hands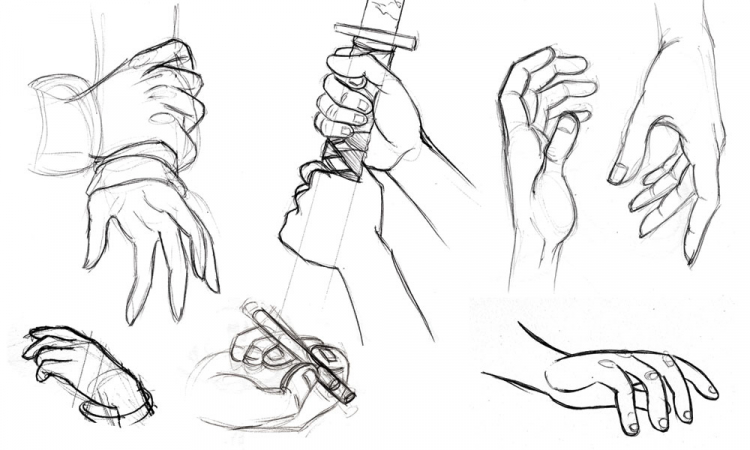 There seems to be a consensus among artists that hands are the most difficult thing to draw, with every artist having their own slightly shameful examples of hiding the hands of their characters inside their pockets or behind their backs just to avoid having to draw them. It is, therefore, rather ironic that we always carry the best model one could wish for with us, and right in front of us most of the time – our own hands. Using a mirror and a little effort, we can learn to draw hands in basically any position, from any angle. The only catch here is the fact that hands are very complex tools with many joints and other small details that often leave us at a loss and unable to decide where we even start.
The easiest way to draw a hand is to start with the palm – it should look like a round, rectangular or trapeziform steak with rounded corners, with fingers connected to it.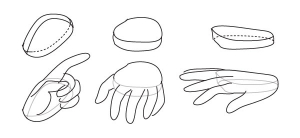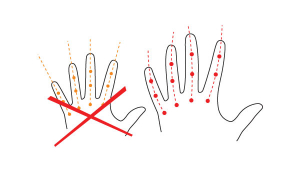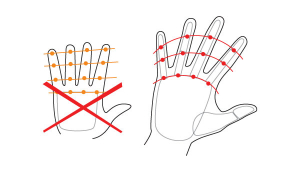 Now, if you have trouble drawing fingers, think of every finger as a series of interconnected cylinders – this should help you draw fingers from any angle. Just look at the picture below – cylinder edges become the lines where the fingers bend at the joints.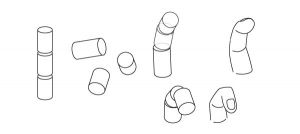 Don't forget about fingernails either and learn to understand when you do and when you don't need to draw them. As a general rule, only draw fingernails when the hand is close to the viewer and needs a lot of detail.
Overall, hands are very different and individual, just like faces. Men's hands are different from women's hands, old hands look different compared to young hands, and so on. You can see examples of some hand types below, but these are just a few examples of many, and in no way is this a representation of the whole range of hand diversity. When it comes to hand variety and differences, you'll find that hands do have their own character too. 
-Different finger to palm ratios

-Finger shapes
To make matters even more complicated, fingernails are very different person to person as well! And even if the nail bed is the same size, manicure can still make them different.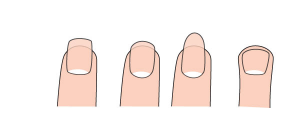 Simple exercise
Examine your hands and the hands of other people. How are the fingers arranged? What are the differences between men's and women's hands? What about your grandma's hands and your hands? Can you recognize your friends just by their hands? Sketch hands that you see around you or use referenceimages instead. Don't worry about ratios – focus on capturing what the hands are doing. Try drawing your own hands in different positions, use a mirror to see them from different angles and views, always starting your drawing from the simplest shapes. You can also start with quick, energetic sketches and add details to them later.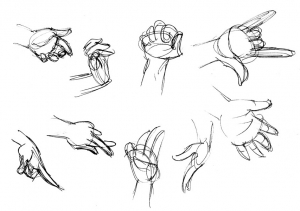 Come join our figure drawing course and learn to capture the hands of live models (and much more) with our amazing teachers. We look forward to seeing you!