Best drawing apps for your iPad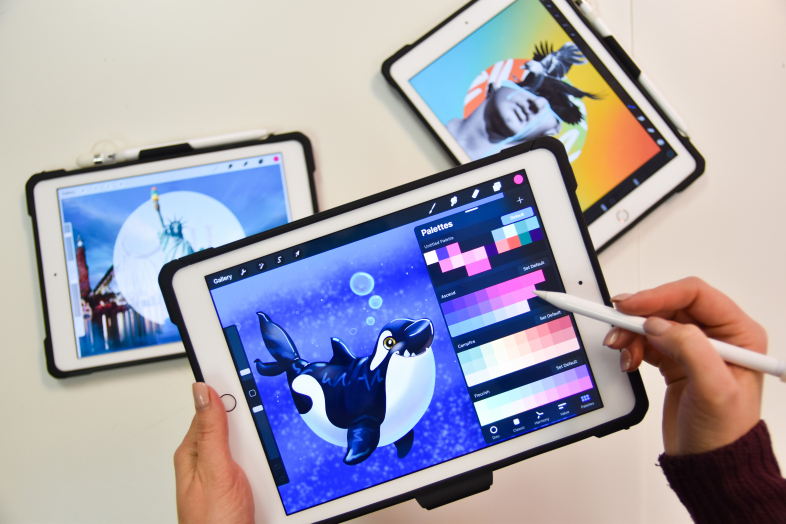 Pencil and paper are not the only tools of a modern artist – there is now something new, loved by designers, artists, and other creative souls. A tablet!
The iPad does a great job at substituting a computer, allowing users to watch videos, play games, and use graphic editors.
Here's an overview of graphic editors and drawing software for iPad Pro:

Astropad
This clever program allows you to connect your iPad to the computer and use it just like a Wacom drawing tablet, with everything you do on the tablet showing on the screen.
Adobe Draw (Illustrator)
Adobe Draw is designed for vector work, giving your tablet more powerful options and allowing you to create vector illustrations. Illustrator is especially popular among logo designers, so if you are looking to take your logo game to the next level, this is the software for you. Like with all Adobe programs, you will have to pay to use it.
Let's also talk quickly about how it works. On the left, you will find a toolbar, while the layers are displayed on the right. If you want to do some vector work, you can also upload a raster image (your own creation or something downloaded from the web) to serve as a template for your vector drawing. However, you can also simply start working on a blank canvas – it's completely up to you and how confident you are in your skill.
Photoshop Adobe Sketch
This Adobe program is designed for raster work and it has some great watercolour options, allowing you to create transparent layers that blend together like real watercolours. Sketch comes with a great variety of tools, colours, and textures; you can work with pencils, pens, create your own brushes, and explore a plethora of other options. As an added bonus, this program is available free!
Procreate
The second most powerful illustration program bested only by Illustrator itself. With a wide variety of tools and an option to adjust the pen sensitivity, it allows you to create perfect, seamless linework, beautiful backgrounds, work with masks or colours, and work on your lettering and calligraphy. The best way to get acquainted with the possibilities of Procreate is through the already mentioned lettering work.
For instance, you can easily create Copperplate calligraphy using Procreate's drawing tool. You'll find it very simple to use and very similar to using a real pen – the line thickness reacts to the pressure you apply to the stylus, just like with real ink pen. There is also the Streamline feature that you can turn on and off, depending on whether you want it to smooth out uneven lines. But be careful, this feature will make you feel like the stylus is drawing by itself! There is also a neat feature to help you draw straight lines. Start drawing your line, then hold at the end without lifting the stylus and watch it straighten.
Writing on a tablet might seem more difficult than using the good old pen and paper at first – the tablet's surface is very slippery and doesn't have any grip like paper does, which allows for better control. But on the other hand, you have the option to change your creations as much as you like and work on them for as long as you wish.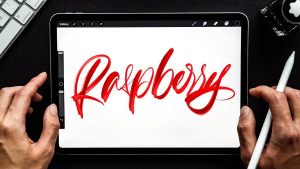 Obviously, this is a very limited list and there are many more programs you can use with your iPad and take your first steps into the future of creativity, just like thousands of artists all around the world before you!
Come to our calligraphy and illustration course to try doing creative work with an iPad! Sign up and let our amazing teachers help you get familiar with the new, amazing options of digital art.
Digital lettering – a calligraphy course with iPad Procreate:
Sketching and illustration with iPad Procreate: