Acrylics vs oil paint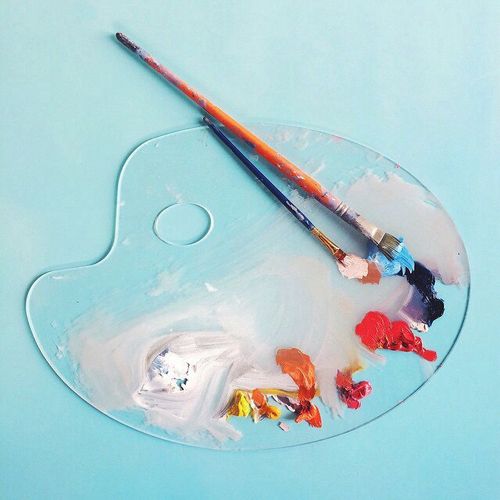 Acrylics and oil paints are the most common paints in art.
The key difference lies in their chemical composition – while acrylics are synthetic and contain water, oil paints are composed of natural ingredients and their manufacturing involves dissolving the pigment in oil.
With that being said, many contemporary artists use both of them, often combining acrylics and oil paints in the same painting! In such cases, acrylics are used for a base and oils come into play to add surface details, a method that doesn't require the artist to wait for the underpainting to dry completely. 
Let's briefly go over the key properties of these two types of paints.
Acrylics are water-based and made with synthetic materials and they darken slightly once dry. 
Oil paints are made with natural oils (with a synthetic drying oil being used sometimes as well) and pigments. They maintain colour well after drying but require special canvas preparation before they can be used.
If you want to get more familiar with acrylics or oil paints, come try one of our courses! Our amazing teachers will teach you to work with them properly and share some tips and tricks to help you achieve amazing results. We look forward to seeing you!