Abstract art – what is it?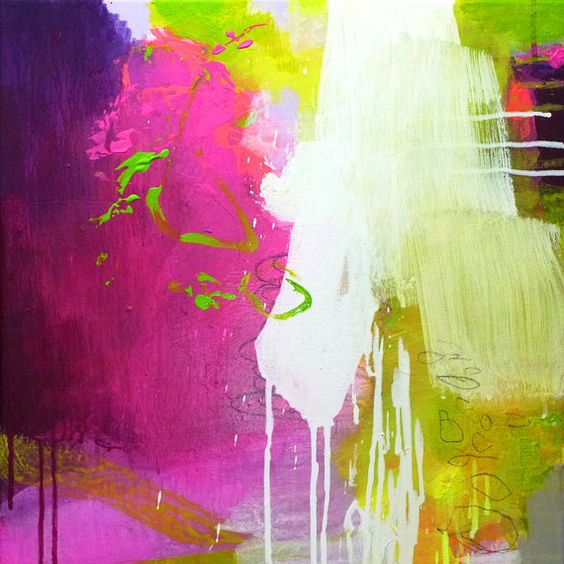 Abstract art is so diverse that it seems almost impossible to define and describe – which is why it brings so much freedom and happiness!
Everything is extremely individual in abstract art, from the methods and shapes to art forms. However, there are two main abstract movements that we can distinguish. 
In one, the artworks are based on the lines, colours, shapes or light, without being tied to or inspired by any specific, real object. The key thing here is the content, the message of the entire piece. It can be hard to find, but sometimes, with the help of a caption, one can better understand the meaning and even find it in the painting.
The other abstract art movement is based on reality, but it doesn't depict it realistically – instead, the artist presents the viewer with a very simplified version, hinting at the object with representations of some of its features rather than depicting it.
Therefore it is obvious that each abstract artwork is met with a variety of opinions, often as different as can be. An original approach, balance, but also disparateness, simplicity or complicatedness – all those things can be and are valued in abstract art. The saying that the sky's the limit is especially true here.
However, you still need an idea, a message, to create a captivating abstract artwork, since the message is essentially the most important part of abstract art! Your job is to create and explore new, hidden horizons and present them to the viewer.
Now, since great ideas and creativity are skills that you can practice and even colour splashes can be done professionally, you can learn abstract art with us too! Come to Draw Planet to enjoy beautiful, vibrant colours and creative freedom as you learn from the best of the best!